The Power of Detoxification for Multiple Sclerosis
Learn the SECRETS to detox the right way
Man-made toxins, found just about everywhere, get into our bodies, damage the nervous system, rev up the immune system causing inflammation and autoimmunity, and disrupt hormones.
Removing these toxic disruptors is especially important for those living with multiple sclerosis.
Detoxifying your body doesn't have to be expensive or complicated. In this webinar replay, Dr. Susan will reveal how you can use the power of food as a safe, effective, and long-term natural approach to detox.
In this webinar replay you will learn: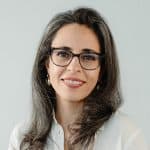 Co-founder and Chief Scientific Advisor, TRUE Medicine
Triple Board Certified in Integrative Medicine, Anesthesiology, and Hospice & Palliative Medicine
Certified in Functional Medicine and medical acupuncture
Are you ready to REMOVE TOXIC DISRUPTORS from your body?
Join our upcoming challenge for expert guidance on how to use food
to your advantage to bolster natural detoxification.
12 Day MS Detox Challenge